Return Your Lease Early and Save at Peters of Nashua
Is your current 2 or 3 year lease coming up within the next 6 months? Looking to experience the next generation of Nissan sooner? If so, it might be time for you to get behind the wheel earlier than you think and at a price that could be lower than you are paying now! Be sure to take advantage of model year-end clearance pricing!
To Reach our Lease Return Department, Call Now! 855-682-0553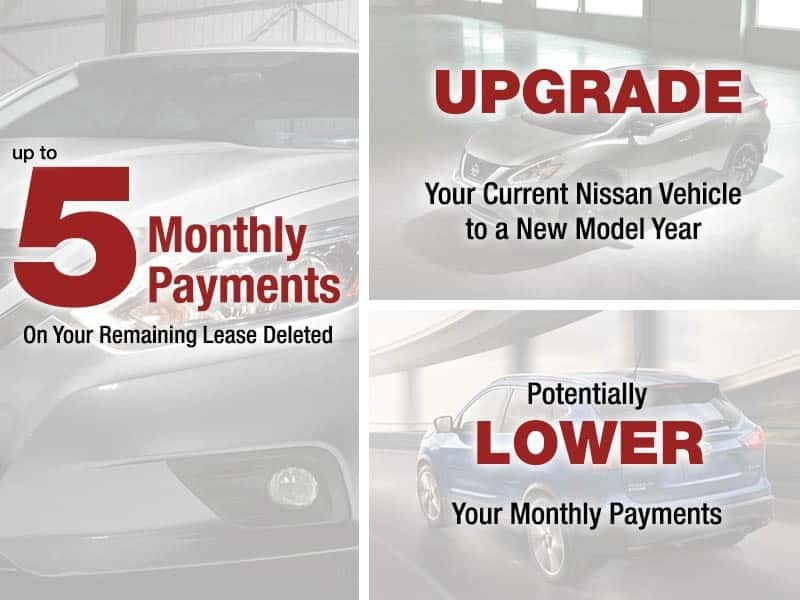 If your current lease will be ending between September 2017 to March 2018, you could have up to five monthly lease payments waived at Peters of Nashua*. Why might you want to take this opportunity to end your current Nissan lease before the end of the terms? Perhaps you're looking to cut your monthly spending and would like to get into a lower payment with the newest model of your current vehicle. Or, you may be in danger of going over mileage and want to avoid the associated fees. Or Perhaps, the type of vehicle you drive doesn't fit your lifestyle anymore, so you want a change. No matter why you're interested in returning your leased car, We can help you get out of your old lease, and into a new Peters Nissan this weekend!
Act Now, This offer will end on October 2nd!
To Reach our Lease Return Department, Call Now! 855-682-0553

*Disclaimer: All offers with approved credit on select models only. Peters Nissan will Discount up to 5 Payments totaling a maximum of $1,500. All lease, discounts/rebates and offers of credit not in conjunction with any other Peters Nissan offer or Sale/Lease Price. Event Specials subject to change. See Dealership for full program details, offer expires 10/2/17.